As the only clearing house for mass payments in Sweden,
Bankgirot has a central role in the Swedish payments infrastructure.
Every day all year round Bankgirot guarantees a fast and secure payment flow in the financial system. Every hour payments flow between payers and payees, and every day we ensure that more than SEK 50 billion ends up where it is supposed to be. In doing so we not only make day-to-day living convenient and secure, we also help reduce costs and risks and, moreover, ensure that the Swedish economy keeps turning.
Other offerings
Our payment offering also includes services for Payment information - additional services for secure and effective payments.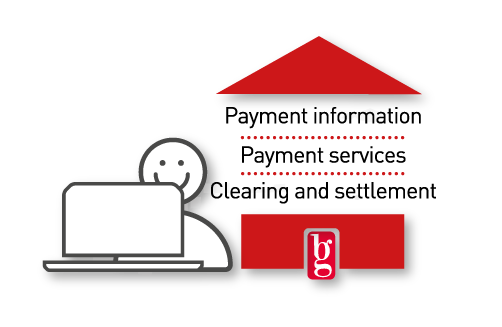 Our Invoice services help you take the first step to or complement your electronic invoicing, create efficient processes for invoice management, save you costs and time, improve your cash flow and are environmentally friendly.
Bankgirots solutions for electronic signing and verification of electronic IDs serves as a hub for infrastructure between operators eID on the Swedish market. We also enables secure electronic communications by ensuring that the right parties are communicating with each other and prevent unauthorized persons from accessing information.
We shall offer secure payment solutions that contribute to providing all companies and consumers with a simple and independent life.
We guarantee the flow.
In 1959 Bankgirocentralen's (BGC) operations were founden. In 2012 the company changed it's name to Bankgirot. Today the company employs about 270 people. Bankgirot is owned by SEB, Swedbank, Handelsbanken, Nordea, Danske Bank, Skandiabanken and Länsförsäkringar Bank.