1/13/2016 Nowadays there is an easy way to use Mobile BankID to log into for example the Deposit Information via Internet service via internet and Autogiro Online.
Previous users of e-identification on file or card (for example BankID) for logging into our services can start using Mobile BankID right away.
If you have not previously used e-identification, please contact your bank and they will assist you in setting up necessary authorisations.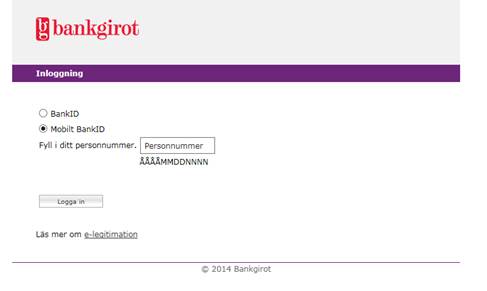 At www.bankgirot.se you get access to the log in. You can access E-services via the top menu and choose the service relevant to you: Direct Debit (Autogiro) Online or Bg Online (if you wish to go to the Deposit Information via Internet service etc.).